September 22-24, 2021 | Northeast Indiana Innovation Center, Fort Wayne, Indiana
Let's face it. Change, innovation, and strategic transformation in organizations and communities is hard, really hard. Harder, it seems than it used to be. Why? Today, organizations and communities look and function much differently than they did in the past. Hierarchies have been flattened, knowledge is widely distributed, and both technology and markets are highly dynamic. In many instances we are trying to use tools and frameworks that were just not built for the complex challenges faced by organizational and civic leader today.
About Strategic Doing
Enter Strategic Doing, a discipline for change, innovation, and strategic transformation specifically designed for today's complex challenges in organizations and communities. Incubated at Purdue University, Strategic Doing is now used by leaders all over the world. Strategic Doing enables people to form action-oriented collaborations quickly, move them toward measurable outcomes, and make adjustments along the way.
The Strategic Doing Practitioner Masterclass is interactive and engaging. Here's what you can expect to learn from this training
How to use the 10 Skills of Agile Leadership to help your organization or community be more innovative, adaptive, and competitive.
How to use Strategic Doing as an "operating system" for change, innovation, and strategic transformation.
How to design your own strategy process, without the need for high-priced consultants
About the Fort Wayne Masterclass
Hutcheson Associates is offering this Fort Wayne Masterclass in partnership with Gensyn Design. The training involves 20 hours of instruction over the course of 2.5 days. Each participant receives valuable resources to support their learning and practice. This includes a copy of Strategic Doing: Ten Skills for Agile Leadership (Wiley, 2019) which debuted as a #1 New Release in six different Amazon categories: Business Management, Strategy and Competitiveness, Strategic Business Management, Business Strategy, Project Management, and Systems and Planning. It also appeared on several lists as one a Best Business Books of 2019.
Participants also receive the Strategic Doing Field Guide and the Strategic Doing Trail Map. Both of these items are invaluable tools to support the practice of the discipline. Participants also gain access to the Strategic Doing Practitioner Online Resource Library with additional tools, templates, and other resources. Those who complete the training receive a digital credential they can use on Linkedin and social media. Upon completion of the practitioner training, individuals have everything they need to begin using Strategic Doing right away.
About Your Instructional Team
This Strategic Doing training is called a "masterclass" because it is taught by Dr. Scott Hutcheson. Scott co-developed the Strategic Doing training with his colleagues Ed Morrison, Peggy Hosea, and Liz Nilsen. Scott is also co-author of the Strategic Doing: Ten Skills for Agile Leadership and the Strategic Doing Field Guide. Scott is the most experienced Strategic Doing instructor on the planet! He's taught the discipline to thousands of learners from over 140 different countries. He's been teaching since 1989 and he's currently professor of organizational leadership at Purdue University. Scott is also a Strategic Doing practitioner and has used the discipline in large and small organizations and communities all over the world. Scott not only teaches the principles; but draws on his extensive experience to share real-world applications.
Jennifer Hunter, co-founder of Gensys Design will be assisting with the masterclass. Jennifer is a Certified Strategic Doing Workshop Leader working toward becoming a Strategic Doing Fellow.
Signing Up for the Training
To sign up for this training click on the Learn More button at the bottom of this page!
The following are what other leaders have said about the content of this course.
"Shared leadership-not the all-powerful individual-will be the key to thriving in these new times. . .A valuable resource for anyone looking to get to the 'next level,' as well as those trying to help them." ~ Marshall Goldsmith, Thinkers 50 #1 Executive Coach; only two-time #1 Leadership Thinker
"Today's competitive marketplace demands more than just executing a plan. We need to form active partnerships incorporating people with diverse expertise to solve complex problems. Strategic Doing presents a practical guide to doing just that." ~ Greg Satell, author of Mapping Innovation: A Playbook for Navigating a Disruptive Age
"[P]rovides insight into the practices and behaviors that help build high-performing groups.Practical guidance for every organization and team." ~ Amy C. Edmondson, Harvard Business School, author of The Fearless Organization
"Strategic Doing is THE source to understand how leadership and strategy are changing in this age of speed and complexity." ~ Jay Conger, Claremont McKenna College, author of The High Potentials Advantage
"A roadmap, along with specific examples, for every community and organization to thrive in the new economy." ~ Victor Hwang, Ewing Marion Kauffman Foundation, author of The Rainforest: The Secret to Building the Next Silicon Valley
"An important contribution." ~ Robert Reich, University of California at Berkeley, former US Secretary of Labor
"Adds to the agile strategy toolset available to managers who drive for results." ~ Mark DeLuzio, President/ CEO, Lean Horizons Consulting, Shingo Prize Academy inductee, author of Turn Waste into Wealth
"If you're talking about collaboration, Strategic Doing provides a foundation."  ~ Ben Amaba, Chief Innovation Officer, IBM/Industrial Sector, Watson & Cloud Platform
"The best consolidation and codification of [strategic change] best practices that I've seen...just in time to address the largest speed and complexity challenges mankind has known." ~ Bob Sadler, change leader and executive coach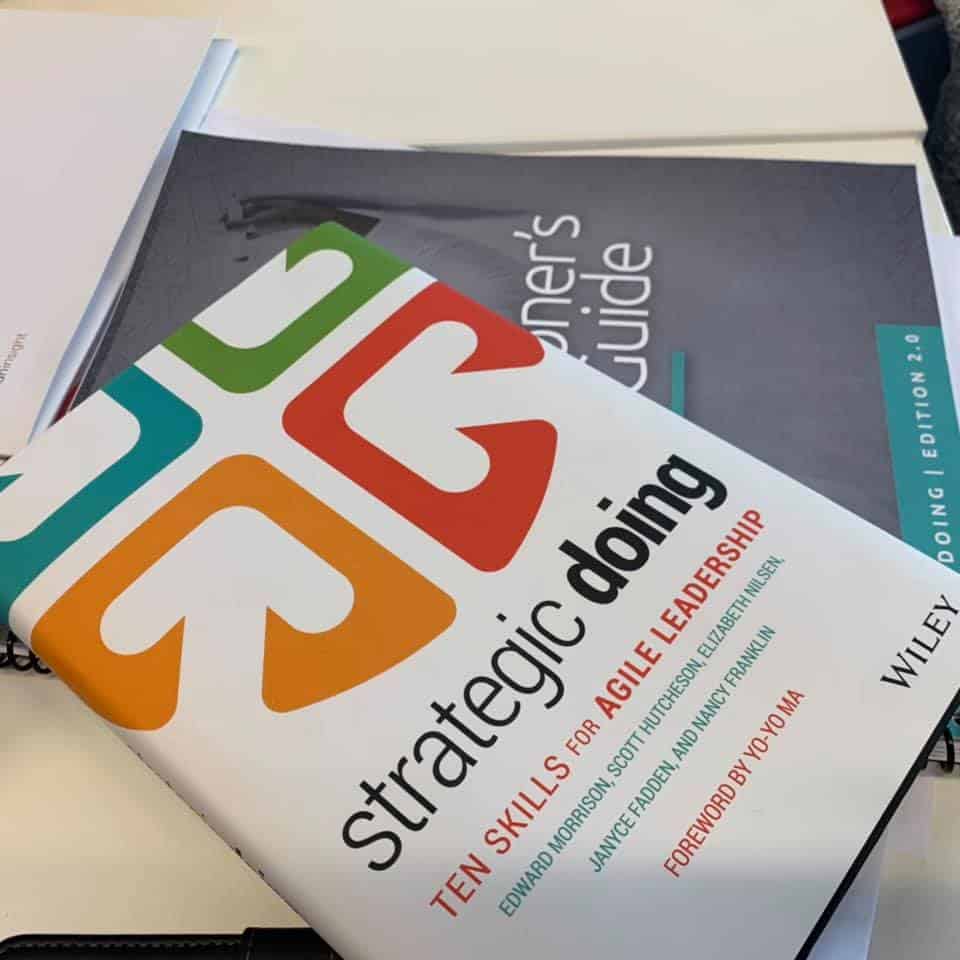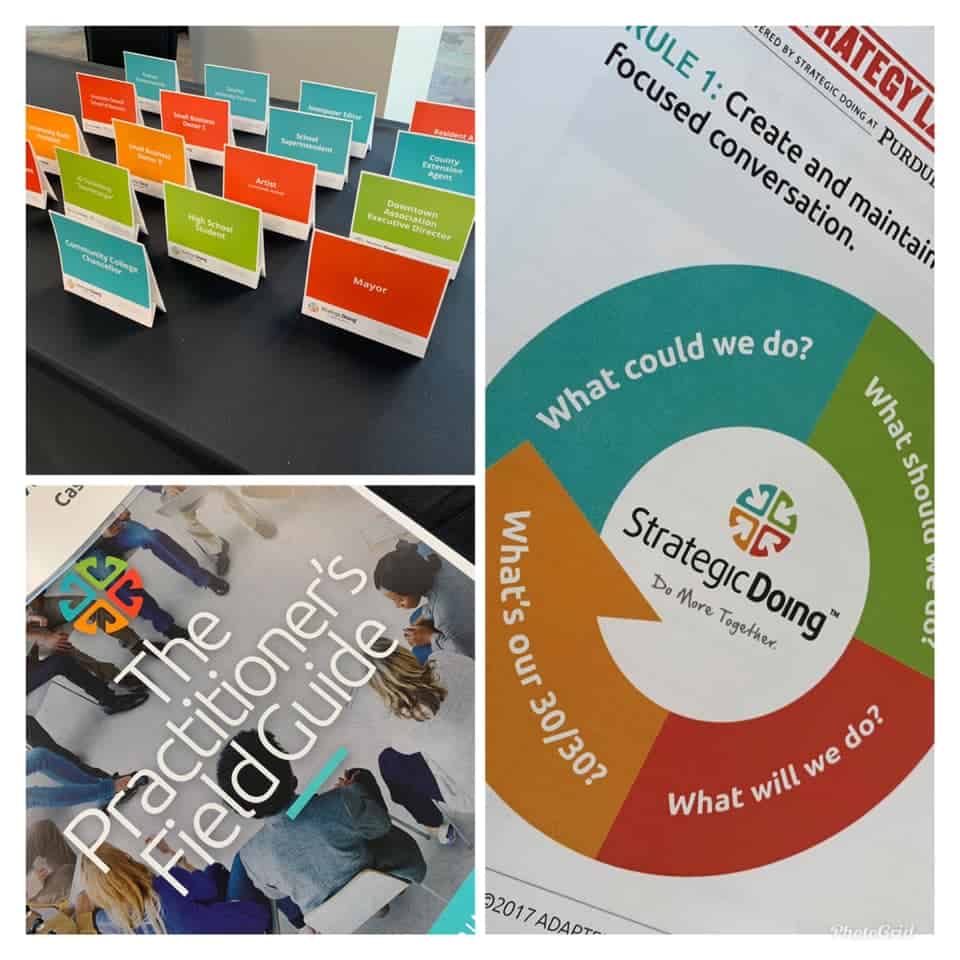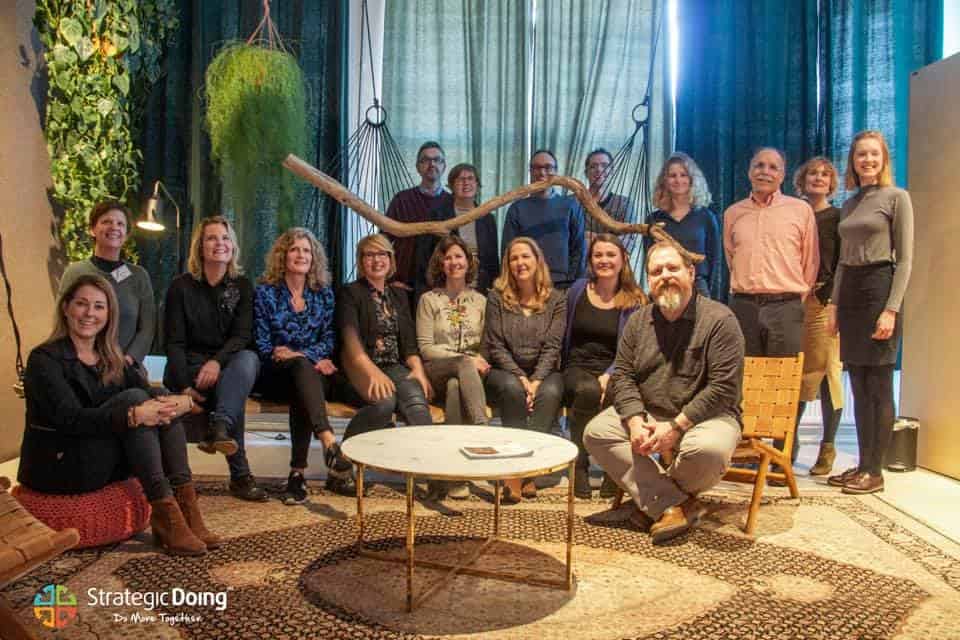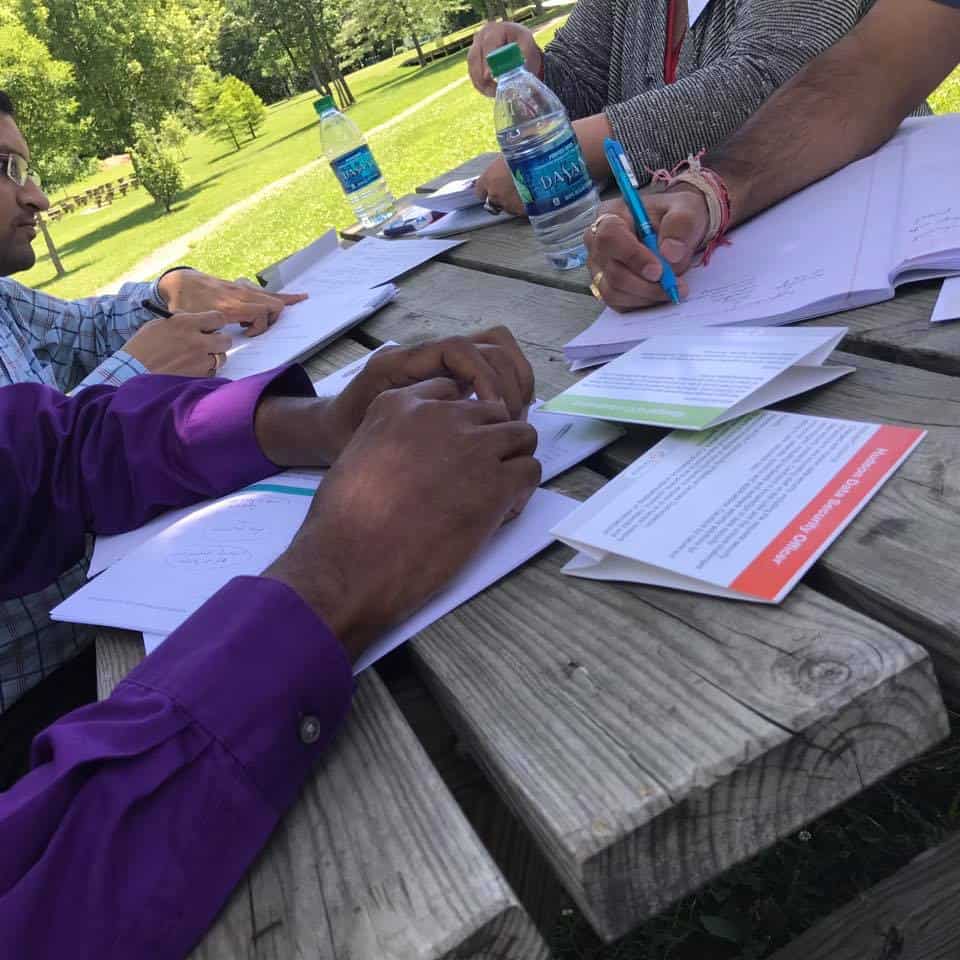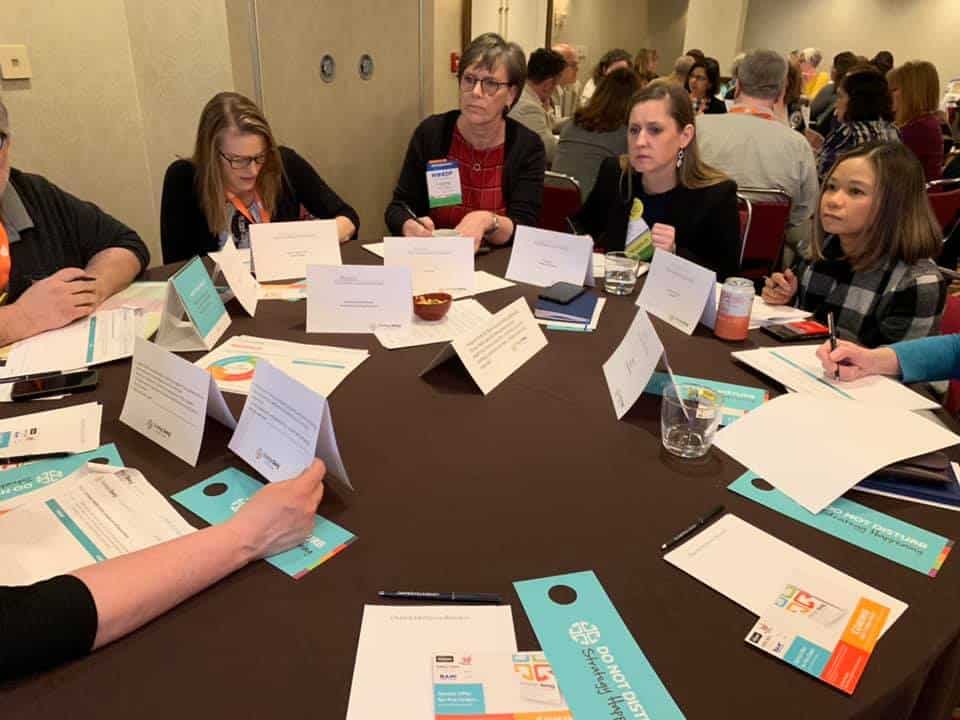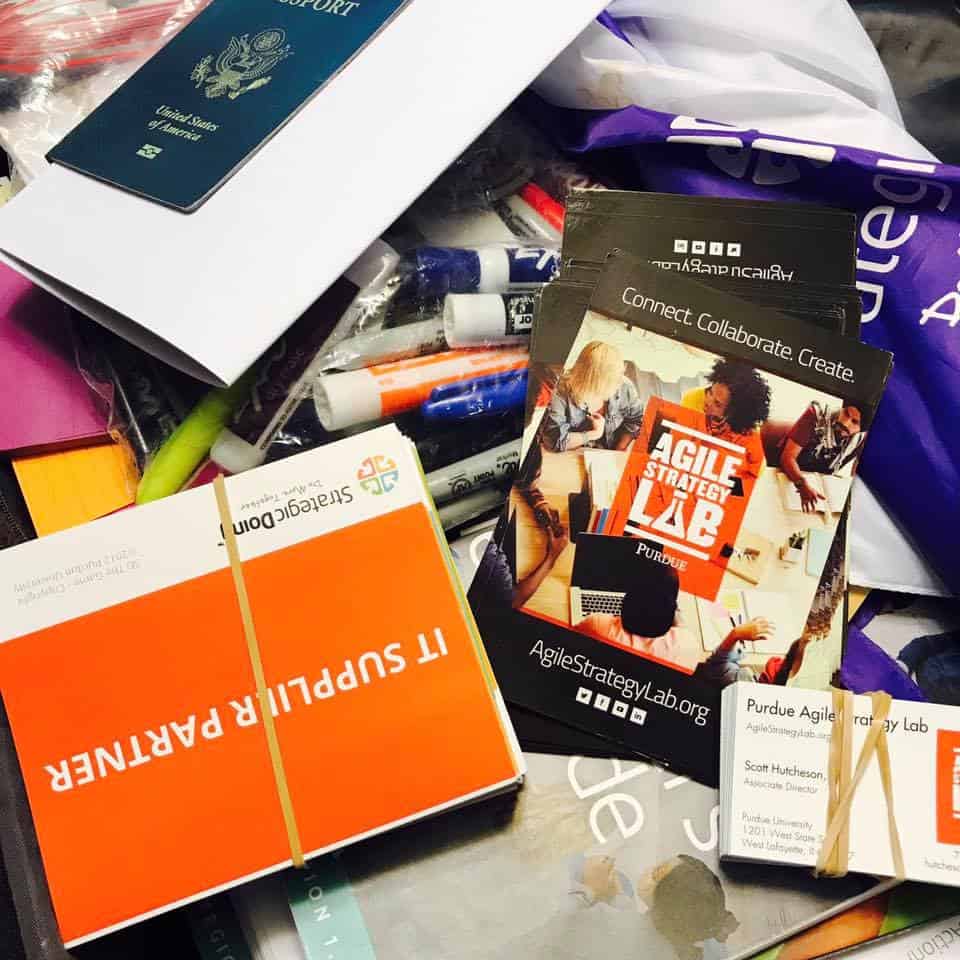 Sorry, we couldn't find any posts. Please try a different search.