Scott is donating 1% of gross revenue to youth theatre programs
Hello and welcome to Hutcheson Associates. Although officially established on January 1, 2020, our little company emerged out of work we've been doing and insights we've gained over the last 30 years. Much of what you'll find here is based on the work of our founder, Scott Hutcheson. As for the "associates," they include the great people we work on both a long-time basis and on shorter-term projects. We purposefully built our company as a collaborative platform so we can be agile and adaptive. This allows us to bring together the right talent and expertise to meet your specific needs.
Look around, sign up for our newsletter, or schedule a conversation. We would love to get to know you.
"Scott is a brilliant speaker and thinker. He has a knack for communicating complicated and original ideas in a very simple and relatable way. A joy for both the audience and the event planner."
Kristen Mashburn, Lead Organizer TEDxWilsonPark
Scott is co-author of Strategic Doing: Ten Skills for Agile Leadership (Wiley, 2019) which topped the charts in six different Amazon categories: Business Management, Strategy and Competitiveness, Strategic Business Management, Business Strategy, Project Management, and Systems and Planning. It was also named one of the Best Business Books of 2019.
Strategic Doing introduces you to the new disciplines of agile strategy and collaborative leadership. You'll learn how to design and guide complex collaborations by following a discipline of simple rules that you won't find anywhere else.
Unleash the power of true collaboration
Learn and master the 10 skills of agile leadership
Apply individual skills to targeted situations
Filled with compelling case studies, Strategic Doing outlines a new discipline of leadership strategy specifically designed for open, loosely-connected networks.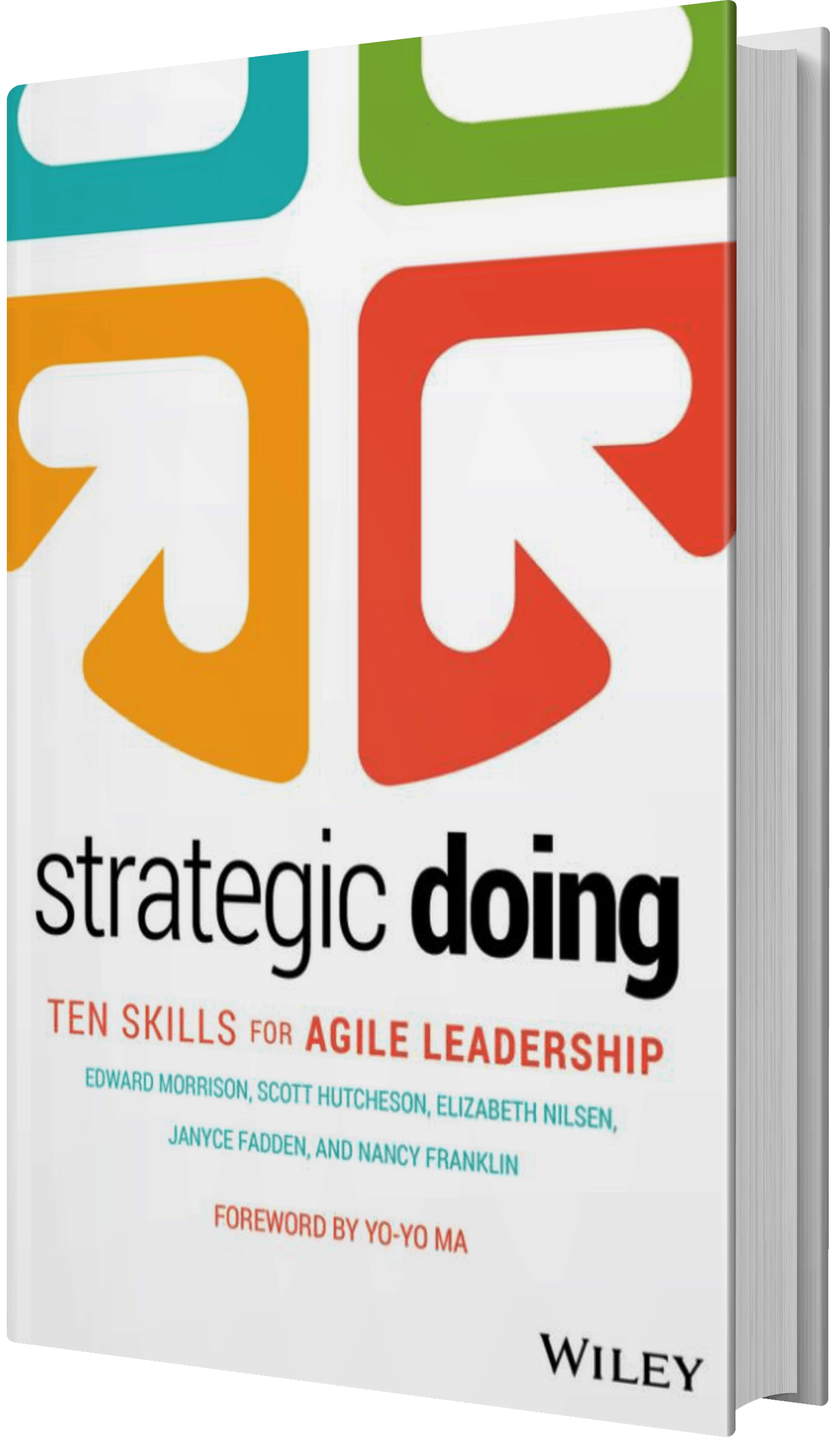 We've been privileged to work with some amazing leaders from these and many other organizations