Hutcheson Associates designs and delivers powerful learning experiences, having trained over 4,000 leaders from over 140 different countries. We partner with organizations like the Strategic Doing Institute and the Human Insight to offer certifications and credentials that leaders need to address the most complex challenges their organizations and communities face and for designing the platforms, ecosystems, and collaborative networks for addressing them.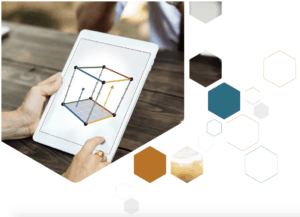 The AEM-Cube Certification Training may be of particular interest to consultants, coaches, and others working in organizational performance and leadership development.
This training provides the necessary knowledge and skills needed to use the AEM-Cube in practice. The training includes interactive exercises and business cases. Participants also receive coaching to equip them to effectively explain and apply the insights from the AEM-Cube to help teams, organizations, and leaders connect strategic diversity with organizational performance.
After the in-depth training, that includes both theory and practice, participants complete their own pilot project, using the AEM-Cube with a team of their choosing. Following a successful debrief and report of their pilot project, participants will receive AEM-Cube Certification. They will then be able to access the assessment and use it with teams, organization, and leaders Those certified also become part of an international network of practitioners and will be invited to attend bi-annual Practitioner Workshops and other special events.
Here is what the training looks like:
Week 1-2: Complete Human Insight Academy Online Course (asynchronously, on your own time)
Week 3: Zoom Session 1 (3 hours)
Week 4: Zoom Session 2 (3 hours)
Weeks 5-6: Complete Your Pilot
Week 7: Zoom Session Pilot Debrief and Evaluation
Here is some of what participants have said about this training.
I had Hutcheson Associates conduct an AEM-Cube assessment on me. I finally understood the dynamics I'd seen at play in the successes and failures of many organizational leaders and teams I had experienced over the years. I  immediately wanted to know how I could help others the way it helped me.  Hutcheson Associates' AEM-Cube Certification Training introduced me the concepts and tools I need to provide the same valuable insights I am benefiting from to my clients. Scott Hutcheson is a master teacher who brings a wealth of experience to help leaders and teams from organizations and communities of all sizes. I highly recommend this training. ~ Larry Cooper, Chief Content Officer, Adaptive Org, Inc.

The AEM-Cube Certification Training offered by Scott Hutcheson equipped me with both the theoretical foundation and practical tools I need to provide exceptional value to my clients. I highly recommend this training to anyone interested in helping organizational leaders navigate the stages of growth and the uncertainties of a complex world. No other tool integrates cognitive diversity with the organizational or product growth curve - this is what makes the AEM Assessment tool so powerful. Scott has years of experience administering and interpreting the AEM-Cube with various private and public sector organizations. He has personally administered thousands of assessments. In addition, Scott is one of the co-creators of Strategic Doing, and has such has considerable experience working with teams and understanding team dynamics - which is what led him to discover the AEM-Cube in the first place. ~ Dan Murphy, Founder of Strategic Execution and co-creator of Lean-Agile Strategy