Evaluation Data from Strategic Doing Pilot at Purdue Polytechnic High School
A few weeks ago we were asked by the administration of the Purdue Polytechnic High School to deliver a series of lessons to their students. We covered seven of the ten "agile leadership" skills that make up the Strategic Doing discipline. With COVID keeping everyone at home, we turned to Zoom for delivery.
Honestly, we were not entirely sure how it would go. As it turns out, it went really well. Here is some of the evaluation data from our sessions.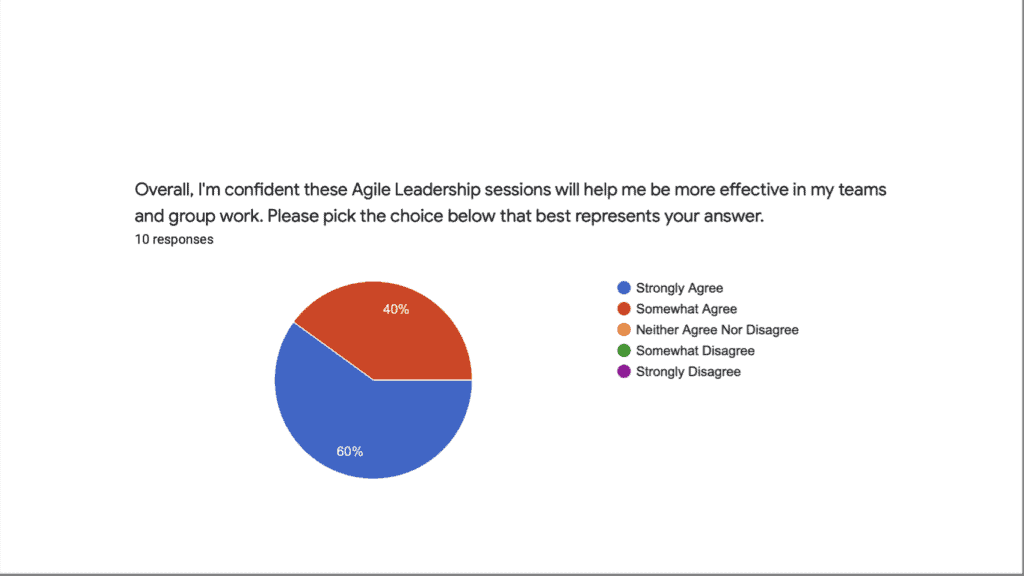 Interested in equipping your students to become "agile leaders," able to design and guide collaborative efforts to address complex challenges, even during uncertain times like what we are all experiencing currently? Connect with us.