TechExec Presence: A Leadership Training & Coaching Program for Technology Professionals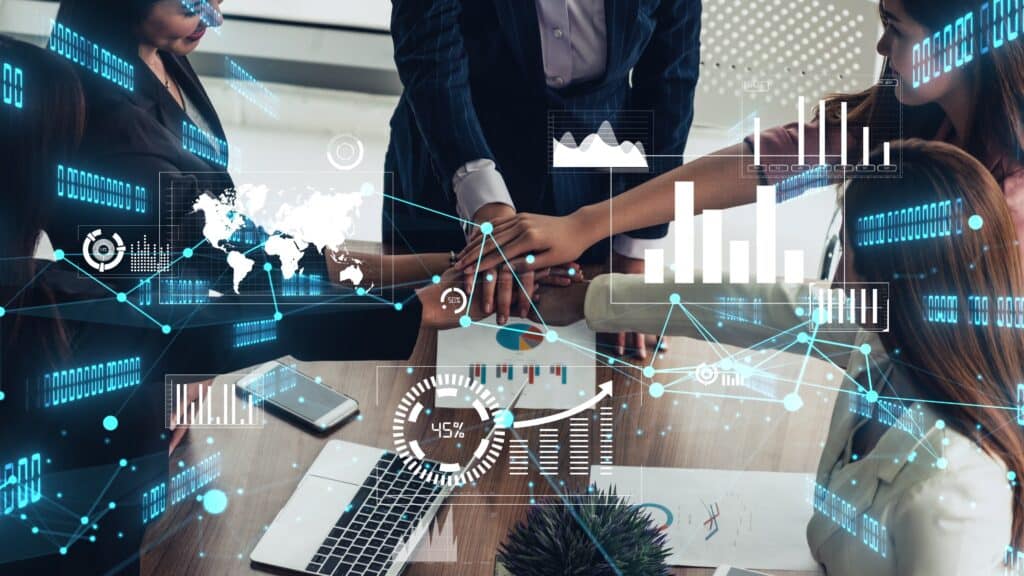 What Is the TechExec Presence Program?
TechExec Presence is a powerful training and coaching program specifically designed for technology professionals who occupy a spot in the c-suite, aspire to one day, or need to build trusted relationships with technology executives. The roles of CIOs, CTOs, and other technology leaders is changing. "IT" was once a considered a chiefly operations-related function and a cost center in many organizations. Today, in order for nearly any enterprise to gain and retain competitive advantage, technology leads the business strategy. The most successful technology leaders are those who are able to establish themselves as an indispensable partner in growth, innovation, and strategic transformation. Doing so requires a certain "executive presence."
What Is "Executive Presence?"
Executive presence is the ability to project genuine self-confidence, a sense that one can take control of difficult, unpredictable situations; make tough decisions in a timely way and hold one's own among other talented and determined executives, both members of their own executive team or the clients and prospective clients with whom they interact.
Does Executive Presence a Nature or Nurture Sort of Thing?
In an old Dilbert cartoon, a newly-hired manager was being introduced. The boss thought he was "executive material" because the new guy was tall and his hair was expected to turn silver! For years, many pictured executive leaders as looking and acting a certain way. Sure, there are probably some in-born qualities that give some people a leg up, but true executive presence comes from discovering one's own authentic ways of connecting and communicating with others.
What Will I Learn in the TechExec Presence Training and Coaching Program?
As a participant in the program you will focus on four key aspects of executive presence: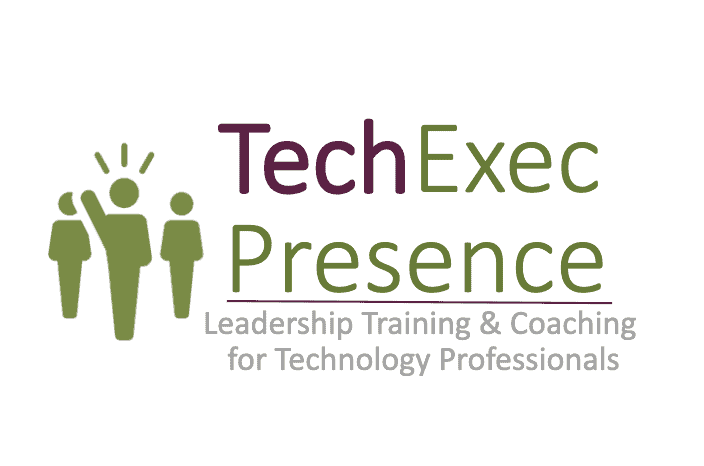 The TechExec Inventory – uncover your own unique way of contributing to strategic outcomes
The Executive Presence Formula – understand the four drivers that move others to enlist, subscribe, buy, join, support, or otherwise commit
Executive Communication – learn how to shape powerful narratives to gain the trust and confidence of others
Executive Connection – discover your unique ways to effectively connect with others
What Does the Training & Coaching Program Look Like?
The program includes a training workshop and follow-up coaching sessions. The training workshop includes 14 hours of interactive learning with a TechExec trainer. This can take place on-site over the course of two days or be done virtually in four different asynchronous half-day sessions, also with an instructor. These workshops are designed for cohorts of 10-12. Within a three-month period following the workshop, each participant can schedule up to three one-hour coaching sessions with their trainer.
Who Developed and Delivers TechExec Presence?
Scott Hutcheson, PhD developed and delivers the program. The program is adapted from a workshop developed by Bob Sadler. We are grateful to Bob for his generous help in developing this program. Dr. Hutcheson is a faculty member in the Department of Technology Leadership and Innovation at Purdue University. He has worked with hundreds of technology leaders from across the globe.
How Do I Bring TechExec Presence to My Organization?
To schedule the program or to get additional information, please contact us using the button below.