One of our first reads of the new year is The Art of Gathering: How We Meet and Why It Matters by Priya Parker.
Like you, we ask people to gather a lot. At Purdue Scott asks his students to gather for class. At Hutcheson Associates we ask colleagues to collaborate with us on projects. We ask organizational leaders to join us for trainings and workshops. Lately, most of these gatherings have been taking place via Zoom and it looks like they will be for awhile longer. They'll once again occur face to face. Either way, virtual or face-to-face, these insights from Parker is powerful.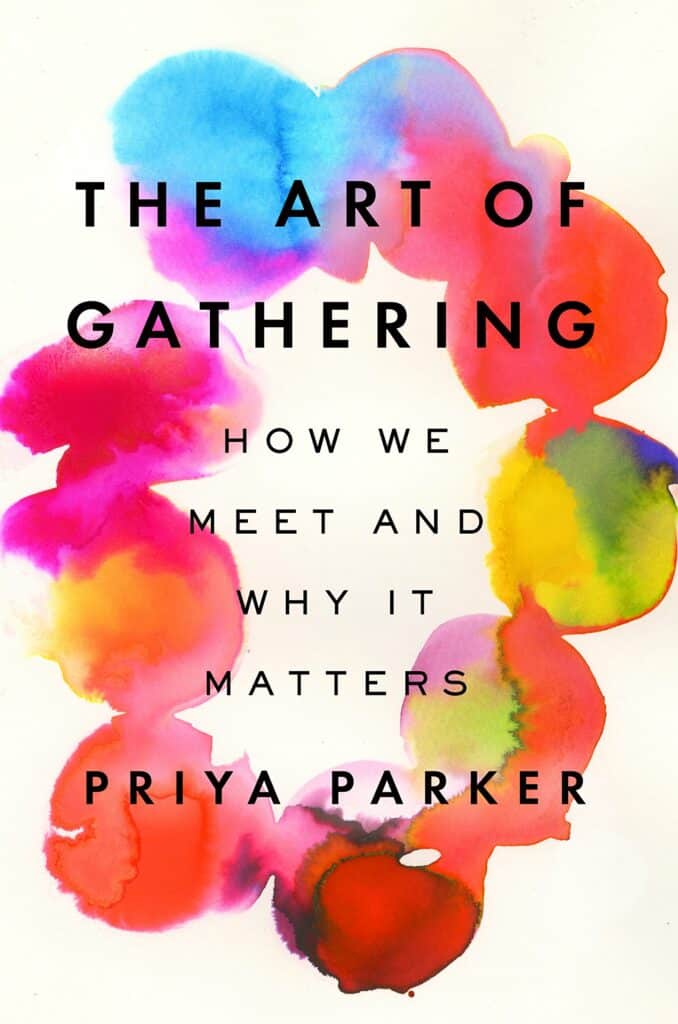 She urges us, in all our gatherings, to create a temporary alternative world. That's what the best hosts do at dinner parties, right? They provide guests with a special experience, a temporary break, from the regular world.
Imagine being known as the kind of person who takes the greatest of care to create temporary alternative worlds for others; even if we are gathering together for a mere staff meeting!
Parker is short on specific to-dos; but purposefully so. She urges her readers to be creative about how we design these gathering experiences. This is something I plan to keep in mind for 2021. How about you? Is this something you've done in that past? If so, we would love to hear what has worked for you.